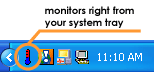 current version v01.14
Released 13 June, 2007

Temperature Display
View the temperature in Celsius or Farhenheit with or without Min or Max temps.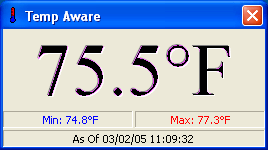 Alarm Setting
Set up to 6 alarms. Each alarm can check for temperature "greater than" or "less than" a given limit. Each alarm can either send an email, play a sound or run a program.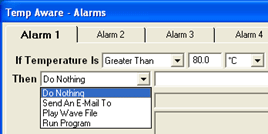 Configuration Options
You have full control of the system with the many configuration settings provided.